 Tennis
It Starts with Love
With one of the most comprehensive programs in the surrounding area, Heritage Oaks offers a tennis experience for all levels of play, from beginners to enthusiasts. Our tennis association plans a wide selection of programs throughout the year. Lessons—private, semi-private or group— are available to our Members to help tune up or learn new skills from our resident Tennis Professional.

A quick match, a league or a scheduled event is really just the beginning of what's sure to be a great time enjoyed with friends and neighbors. Tennis Events
Casual to Competitive
From friendly singles play to competitive leagues, Heritage Oaks offers tennis matches fit for every player. The courts are bustling throughout every day, and are the host site of weekly round robin tournaments, interclub competitions, and local league events.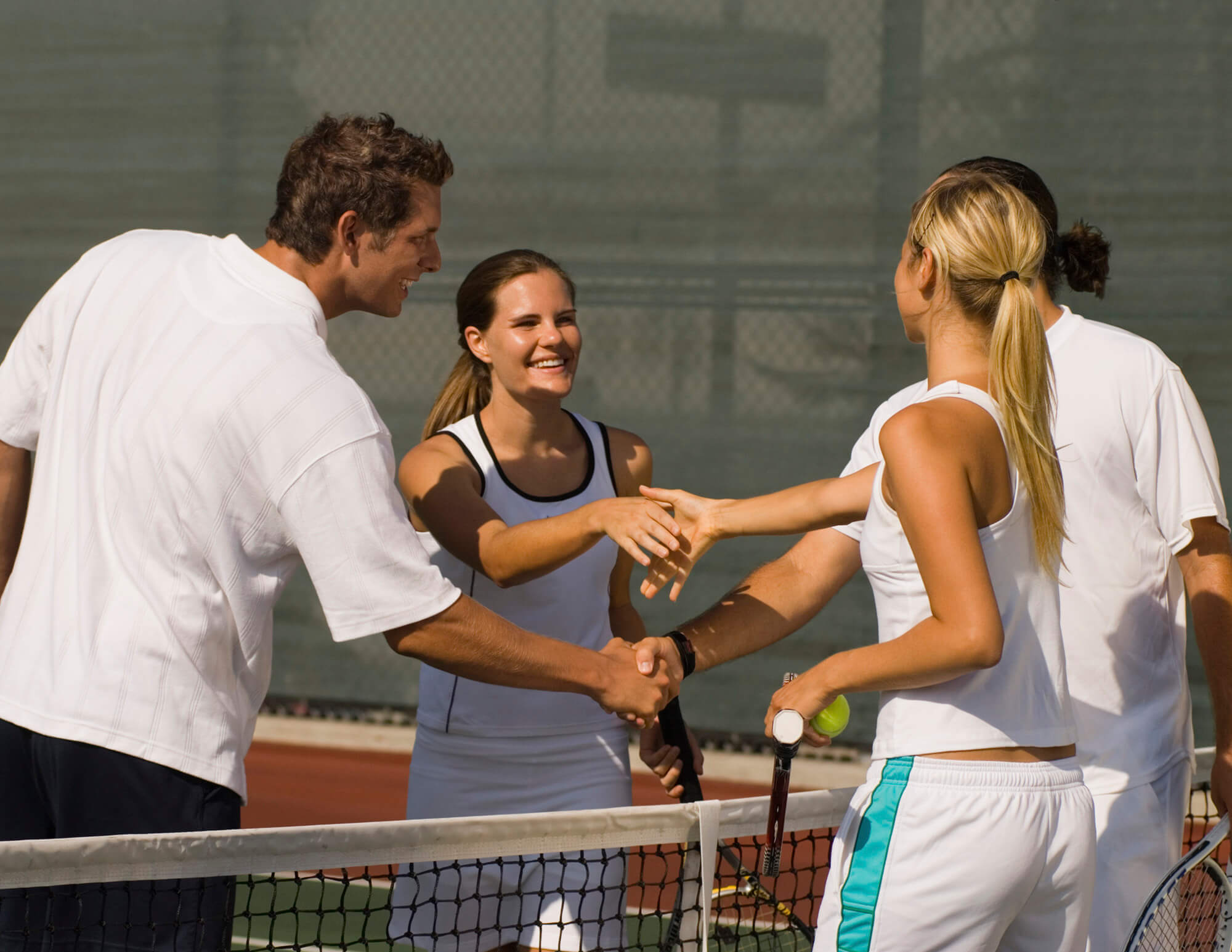 The Courts
At Heritage Oaks, Members enjoy the game basking in sunshine or under the twilight sky, on any of our four well-lit Hydro Grid courts. Always immaculately maintained, our courts are just waiting for the next game to begin.