 Fitness & Aquatics
Stay Active, Live Well
The lifestyle at Heritage Oaks is rooted in the enjoyment of activityŚ for the mind, body and soul of our Members. The state-of-the-art fitness center, variety of exercise programming and five community pools make the choice to be active simple and so fulfilling.

The idea of recreation spans well beyond the community, extending throughout the beautiful Sarasota area; walking the Ringling Bridge, taking in the sites by kayak, or checking out a local museum. There are a plethora of activities to be a part of, and many experiences to enjoy together. The Fitness Center
Reach Your Goals
The Fitness Center at Heritage Oaks is our resource for all things health and wellness with many options available to keep you moving and motivated. From one-on-one customized fitness programs to group fitness classes, there is something to take part in, no matter where you are in your fitness journey.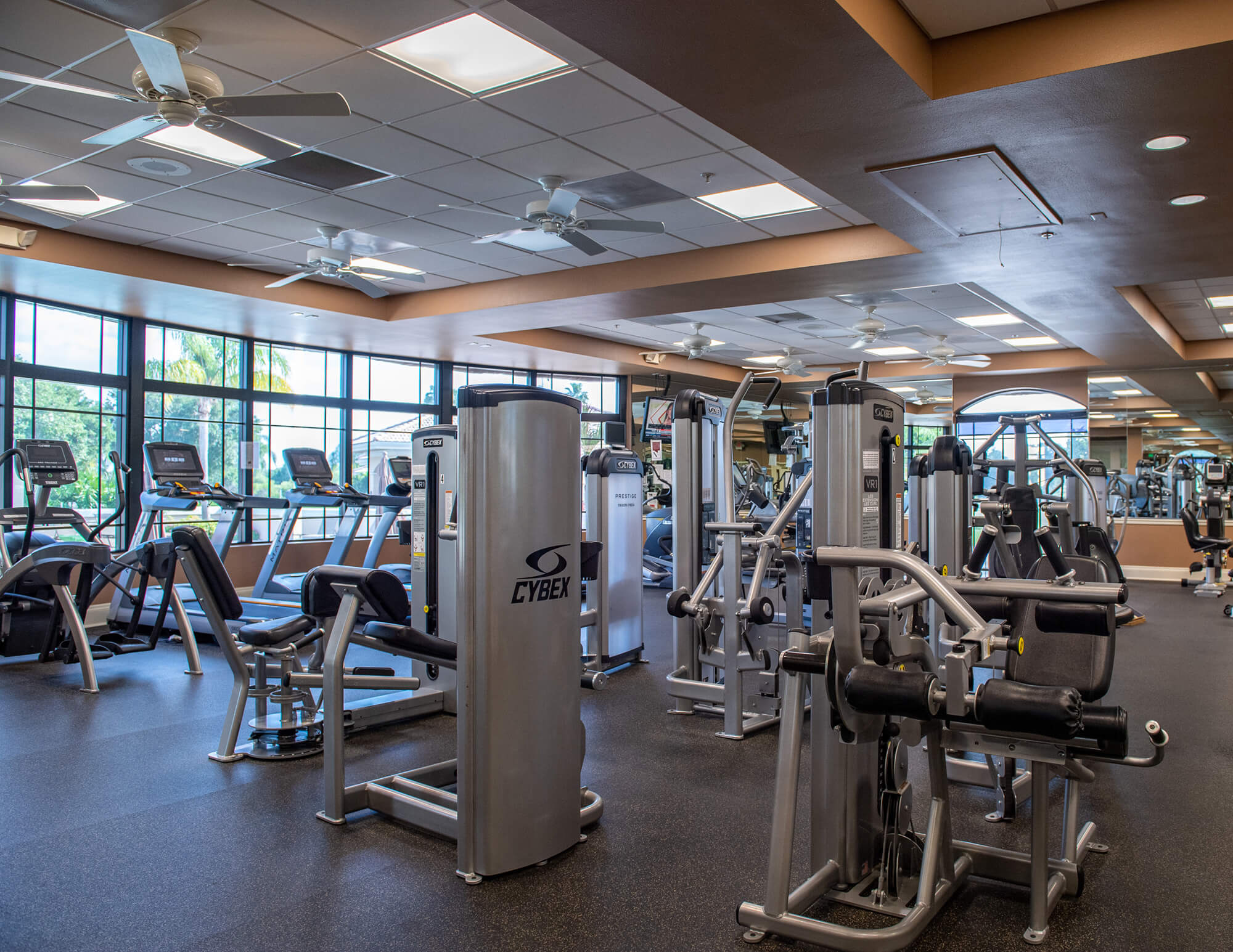 Aquatics
Dive Right In
In our community, there are five pools throughout the neighborhood open to Members. The largest, our Junior Olympic Pool and Spa, is located just steps away from the Fitness Center, with a deck perfectly suited for social get togethers. Relax, get in a water workout or simply bask in the sunshine; no matter the moment you seek, the water is always nice.